Maintenance and Repair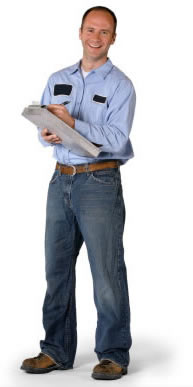 On-Site Repairs
For your convenience, Authorized Service Center, Inc. has fully stocked service trucks serving Georgia and Alabama. Since we have one of the largest parts inventories in the country, you can be assured that we usually have the part with us to ensure that you have minimum down time and profit loss. If for some reason we do not have the reccomended stock item, we will order the part and come back at no additional travel cost to you. We carry original equipment manufacturer parts ONLY, to ensure the highest quality. Most service calls will be completed within 24 hours of your service request.
All of our technicians are qualified and motivated to provide the best quality service available. Our technicians are also factory trained and certified to ensure your warranty concerns will not be an issue. We are an authorized service agent for most American equipment manufacturers.
In-Shop Service
We offer complete in shop repair for your equipment. From a simple repair to complete rebuilding we have the resources to meet your needs. Our technicians are certified and conscientious with years of experience. Rest assured your equipment is in good hands with Authorized Service Center, Inc.
Ship to our Shop Service
Ship your equipment to our shop and let us know what's needed. We'll repair it and ship it back to you.
Parts
We stock commonly used part in our shop and on our trucks. If we don't have it, we can get it.
Remanufactured Equipment
We hand select all of our equipment paying special attention to structural integrity and exterior appearance. We then strip the equipment completely. Tanks, tubes and valve bodies are de-limed and cleaned. All valves and flow controls are rebuilt or replaced depending on the condition of the body. We replace all gaskets, seals and silicone tubing. Electrical and heating circuit parts are replaced as needed. Any exterior plates and decals are replaced as needed to improve appearance. After the machine is reassembled it is bench tested for twenty-four hours, testing and retesting all functions. The machine is then cleaned again and polished.
Remanufacturing equipment is not a new venture for Authorized Service Center Inc. We've been doing this for almost 40 years, and intend to be doing so for many years to come. We are a company who stands behind our work. Whether you are purchasing a remanufactured machine or allowing us to remanufacture your equipment, your satisfaction is our priority. Give us a try!
Equipment Training
We believe in preventive maintenance at Authorized Service Center. The most common equipment failures are caused by human error, so we offer training to you and your employees to keep those beverage makers working. Call us for details (404) 355-3967.
ASK ABOUT OUR TRADE IN POLICY!
CONTRACT REMANUFACTURING AVAILABLE! CONTACT US FOR A FREE QUOTE!