About us
Our company
Authorized Service Center, Inc. started in business in 1972 out of need in the growing Atlanta market. Our founder, Bill Johnson, started out repairing beverage equipment at night and on weekends. Once word got out, however, Bill had to move to a storefront location to better accommodate his customers.
Much has changed since those early days when Bill was one of few who could repair broken beverage equipment. Today there is a lot of competition and the food and beverage industry have experienced tremendous growth in the Southeast. But, one thing hasn't changed, and that is the way we do business. Bill has built a reputation in the food and beverage industry for his comprehensive knowledge, his fast response to his customers' needs, and above all, his fairness.
Fair price, reliable and fast service, and our personal guarantee of satisfaction are qualities that established Authorized Service Center in business in 1972. Those same qualities drive our growth today and we invite you to rely on us the next time your beverage equipment needs repair. Try us. You'll like us.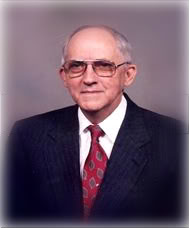 Bill Johnson - In Loving Memory